Art's in my blood. In fact, many of the paints and brushes in my studio were inherited from my grandmother — an artist, teacher, and entrepreneur herself. I'm constantly experimenting with new techniques, media and styles.
Commission me for portraits,
abstracts, and more.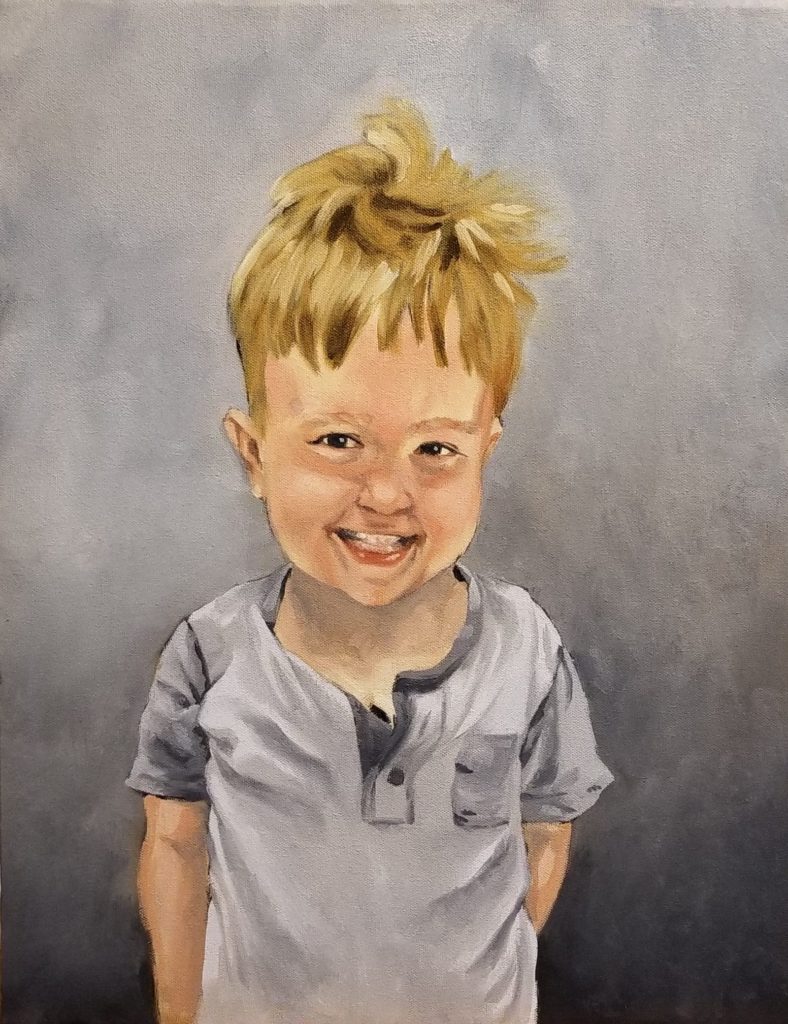 Jack II. Oil on canvas, 16″ x 20″. 2018.
This is my second attempt to capture this imp on canvas. The key, it seemed, was to catch him after a nap when his hair was defying gravity.
The Brothers Garcia. Oil on canvas, 24″ x 36″. 2012.
I loved working on this commission. I asked the boys for their input on how they would like to be depicted.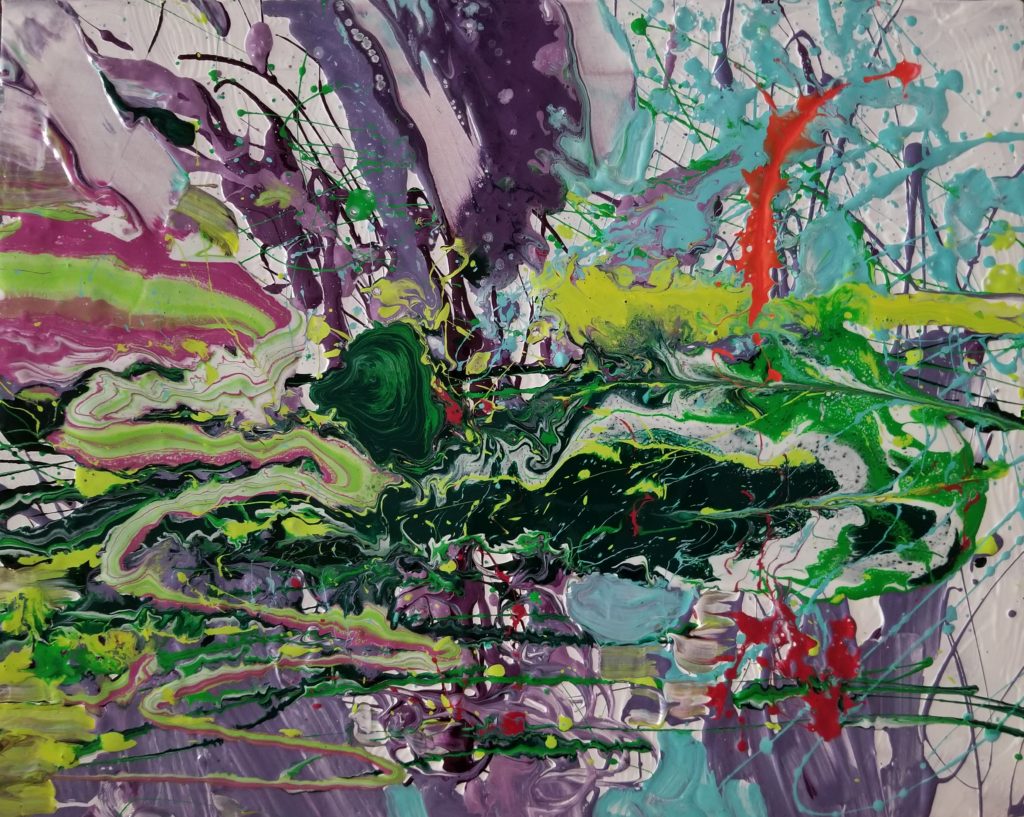 Waterlilies. Acrylic on canvas, 16″ x 20″. 2018.
This commissioned piece is a sort of acid jazz riff on another painting — an post-impressionist waterlily composition.
Daylight. Acrylic and assemblage on panel, 6″ x 9″.
Selecting and clipping images from vintage magazines, and building them into abstract compositions makes me happy. In fact, it may be the closest I ever get to the zen state of mushin.
I post my latest artwork on my Instagram account. Add me to your feed!
Let's talk about how I can add a little beauty to your home or office. Drop me a line, tell me what you're looking for, and let's make some art.